RICHARD H. ADLER ATTORNEY AT LAW & ADLER-GIERSCH LAW FIRM ENDOWED FUND FOR TRAUMATIC BRAIN INJURY RESEARCH
Purpose: The purpose of this endowed fund is to provide support for efforts to find more effective evaluation and treatment protocols for those with traumatic brain injuries given the long term cognitive, behavioral, and physical consequences and impairments which may result from the underlying trauma. The fund is also intended to provide seed money and/or bridge funding for innovative, collaborative, interdisciplinary, and novel research with the potential to create leaps in knowledge to further the evaluation and treatment of traumatic brain injuries.
This endowment honors both Harborview Medical Center and the University of Washington Medical Center for evaluating and treating past and present clients of Richard H. Adler Attorney at Law and the law firm of Adler Giersch PS who have sustained and survived a traumatic brain injury and those who lost their lives from this type of trauma. In addition, this fund is a means for the donors of the fund to give back and 'pay it forward' for future clients and others with traumatic brain injuries.
DEADLINE:  DECEMBER 1st, 2020 by 5PM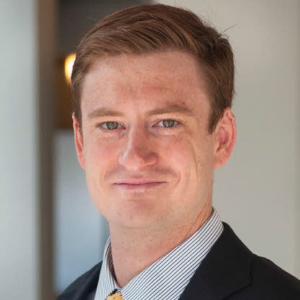 Congratulations to John Williams, MD, for being the 2019 recipient of the Richard Adler Attorney at Law and Adler Giersch Law Firm Endowed Research Fund for Traumatic Brain Injury Research.
Dr. Williams' proposal "Examination of traumatic axonal lesions on CT and MRI following severe TBI for prognostication of outcome" was chosen to receive the 2019 Adler Giersch Law Firm Endowed Fund for TBI Research. Dr. Williams is Chief Resident of Neurosurgery at UW. Initially intent on pursuing a career in public health and primary care, outstanding mentorship in neurosurgery inspired his decision to train in Seattle under Dr. Richard Ellenbogen. Dr. Williams plans to use the research grant award to look at early CT and MRI images in people who had a severe TBI. A better understanding of early injury could guide how clinicians advise families about TBI recovery.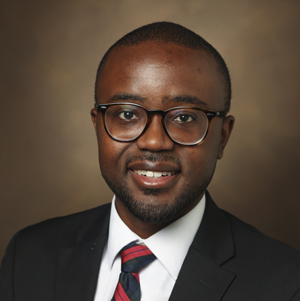 Congratulations to CJ Plummer, MD, for being the 2018 recipient of the inaugural Richard Adler Attorney at Law and Adler Giersch Law Firm Endowed Research Fund for Traumatic Brain Injury Research.
Dr. Plummer is a former TBI Fellow at Harborview Medical Center between 2017-18 and he is currently an assistant professor in the Physical Medicine and Rehabilitation department at Vanderbilt Stallworth Rehabilitation Hospital. He practices brain injury medicine, and his clinical interests range from spasticity management, lifestyle medicine and community reintegration for patients from across the full spectrum of sustained traumatic and acquired brain injuries. Dr. Plummer plans to use the funding to expand a student-centered return-to-learn protocol for high school students who have had a concussion. This project will help identify students with concussions and provide a pathway for returning to school safely.