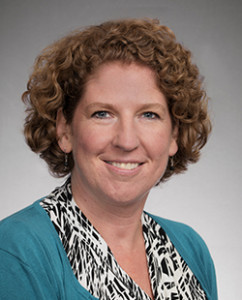 Project Director of the University of Washington's TBI Model System
Dr. Hoffman is a Professor in the Department of Rehabilitation Medicine at the University of Washington School of Medicine and is a clinical psychologist who provides care for individuals with TBI in inpatient rehabilitation and outpatient clinic at the UWMC. Dr. Hoffman has demonstrated her familiarity with the current literature and methods with research on headache, expertise in intervention research, and health services research, as well as in her clinical role as an attending psychologist at the UWMC.
Prior to becoming the Project Director for the TBI Model System, Dr. Hoffman completed a study as the Principal Investigator on a local project to evaluate the effectiveness of scheduled telephone follow up for individuals with spinal cord injury (SCI) on the SCI Model System and is an investigator on the current cycle of the SCI Model System local project to evaluate the use of collaborative care to address pain, depression, and physical activity after SCI. She has extensive experience with design and analysis of intervention programs for individuals with TBI and SCI including projects to evaluate the impact of exercise on mood after TBI from a prior TBI Model System project and the impact of hydrophilic catheters to reduce urinary tract infections in individuals with SCI.
In addition, Dr. Hoffman has analyzed large datasets including using the TBI National Database to examine changes in major and minor depression with Tessa Hart, PhD as lead, the use of the National Trauma Data Bank to examine the change in admissions to inpatient rehabilitation for individuals who suffer a TBI, and using the SCI National Database to examine depression over time. She was the Principal Investigator on a health services grant utilizing the Medicare Current Beneficiary Survey and longitudinal data from Kaiser Permanente of Northern California to examine disparities in outpatient treatment following stroke.